La collezione Primavera-Estate 2018 del marchio Opening Ceremony, disegnata da Carol Lim e Humberto Leon, ha sfilato a Disneyland (California) per una delle prime celebrazioni del 90° compleanno di Topolino, icona di Disney.
I capi dedicati della collezione sono già disponibili sui siti shopdisney.com, OpeningCeremony.com e negli store Opening Ceremony. 'Mickey the True Original' avrà una lunga serie di altre manifestazioni, show televisivi, corti animati, merchadising, libri e comics, a livello mondiale dedicate dell'ambasciatore Mickey Mouse di Walt Disney Company.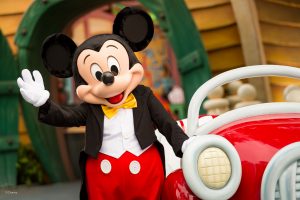 Il suo primo film, Steamboat Willie, uscito il 18 novembre del 1928 al Colony Theatre di New York City, fu seguito da oltre 100 cartoni animati.
Attualmente The Walt Disney Company è un gruppo diversificato leader nel mercato dell'intrattenimento attivo in cinque segmenti: Media Networks, Parchi e Resorts, Studios, Consumer Products e Interactive.
<Barbara Tassara>
---