Burberry in collaborazione con Elton John presenta il cofanetto di vinili in edizione limitata contenente sei dei suoi classici album rimasterizzati presso i famosi Abbey Road Studios di Londra.
Il cofanetto, appositamente realizzato da Burberry e numerato singolarmente, ha la firma incisa di Elton John in lettere dorate.
Gli Album inclusi sono: Elton John, 17-11-'70 (il primo live), Madman Across the Water, Captain Fantastic and the Brown Dirt Cowboy, Too Low for Zero, Songs From the West Coast (mai pubblicato in precedenza su vinile).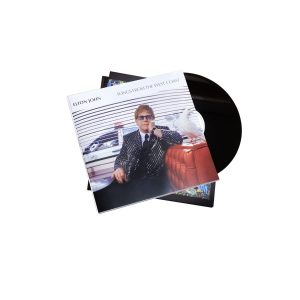 Burberry ed Elton John sono anche uniti dalla comune passione per il supporto dato agli artisti inglesi emergenti in campo musicale, ai quali viene messa a disposizione una piattaforma dove possono presentare il loro lavoro.
Elton John sostiene la nuova musica grazie alla sua società di gestione Rocket Music.
Burberry ha contribuito a stimolare e a scoprire i nuovi talenti grazie alle sue campagne e alla piattaforma Burberry Acoustic.
Il cofanetto è acquistabile in esclusiva in selezionati negozi Burberry in Asia, Europa, Canada e USA, e su Burberry.com. In Italia, presso le boutique di Via Montenapoleone a Milano e di Via Condotti a Roma.
<Barbara Tassara>
---