Save The Duck, marchio di piumini e capi outerwear eco-friendly e '100% animal free', festeggia i 50 anni del WWF Italia e inaugura il suo nuovo showroom Forest.
Per il WWF, in guardaroba una edizione speciale  in 50 tonalità di colore che rappresentano o associano un animale e/o un habitat naturale a rischio eliminazione della specie. Orango, Orso polare, Tigre, foresta di Sumatra, e molte altre cause sostenute da WWF ora diventano progetto anche per Save the Duck.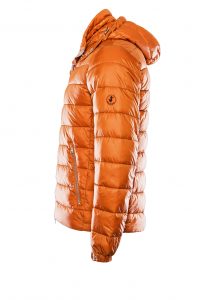 Piumini sportivi e metropolitani, perfetti per le temperature rigide che non perdono mai il legame con la città.
Nella nuova sede di Forest, realizzata da The Box e dall'Architetto Minerva, si trasferisce vicino alla Fondazione Prada a Milano, negli spazi de La Calabiana, al civico 6, una superficie di  800mq che ospita uffici direzionali, commerciali e stile, oltre all' archivio storico dell'azienda.
<Cristina Prevosti>
---